Tickets for events

Gift cards

Conferences

Badges

Guest lists

Online store

Integrated sales system

Automation

Receipts

API sync

Conferences, gift certificates and ticket-sale
Now everything happen automatic on the web
The Curio Ticket sales system has the option of selling electronic tickets, invitation cards and electronic gift certificates as well as being a traditional online store for product sales. The system can keep track of different prices and more complex product sales and everything happens automatically when user register online. In addition, the system connects sales, inventory and prices from accounting systems, creates badges and guest lists for conferences and creates a valid electronic invoice as soon as an order is placed on your website. Curio Ticket is a unit that can be connected to our other Curio applications.
Tickets
Easy to set up a ticket




Numbered tickets

and EAN option


Many dates per.

event

is optional


Inventory system




Related sales system




Electronic invoices




Receipts




Connection to payment portals
Gift certificates
Curio Ticket sends out beautifully numbered gift certificates to your customers.
You can design beautiful gift cards inside the program in a simple way.
The gift cards are connected to the sales system in Curio Office and can be connected directly to most accounting programs.
Conferences
Ticket sales for conferences

Guest list

Bar signage system
Inventory
QR Barcode on each sold ticket
Payment portals for card companies
A ticket sales system is connected to a sales system.
All functions are automatic
You can acquire your own ticket sales system and sell tickets without paying a fee to the ticket sales companies. (Check sample below)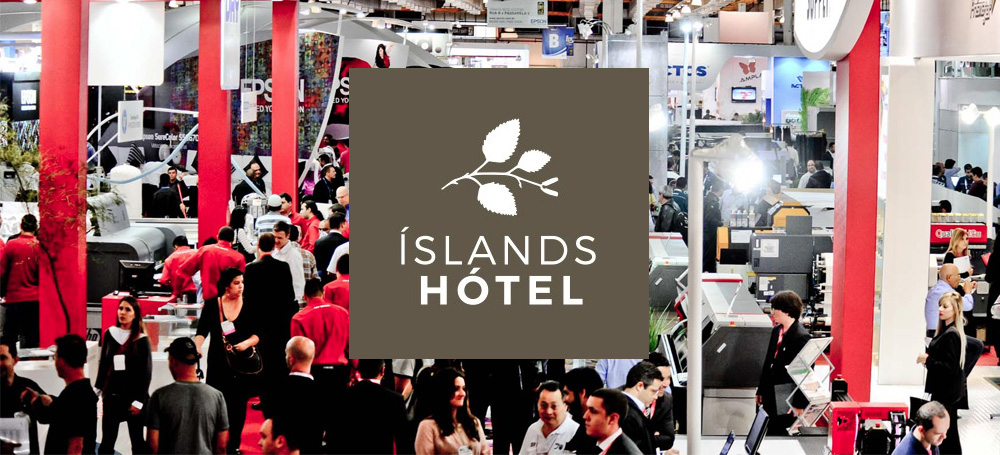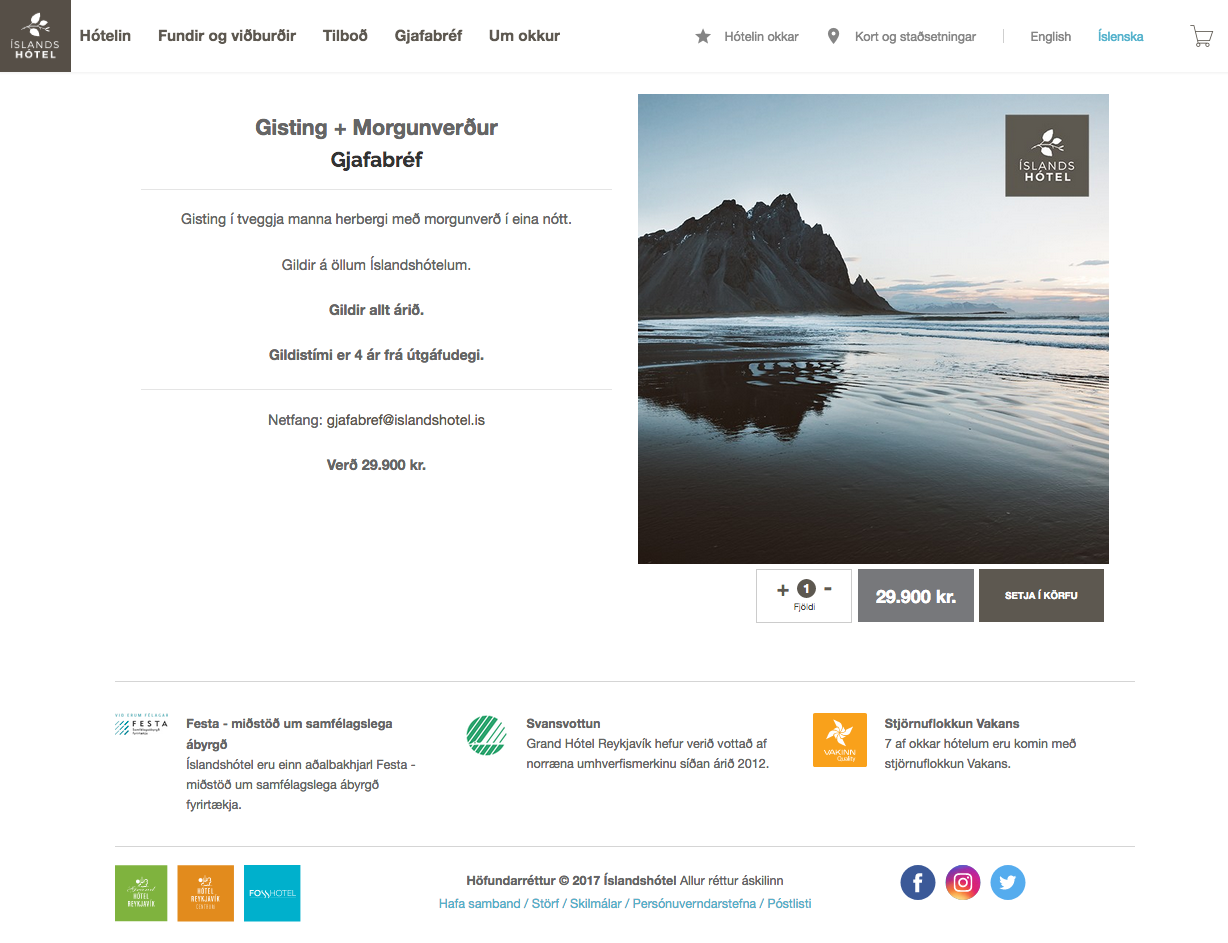 Islandshotel and Grand Hotel, Conference and Event hotel
Islandshotel has 17 hotels all around Iceland have been running our ticket sales system since 2015 with good results.
The hotel sells all tickets to the events they offer annually as well as selling gift cards etc.
in the system.
see more here: www.islandshotel.is

Digital solution for conferences
When a purchase is made on a website, the buyer receives the email electronically

with

numbered ticket and a barcode, he also receives a receipt and then creates the system valid

a numbered invoice that can be sent to an email address

buyer.

In addition, the system creates an electronic card with a name

participants and companies etc.

and more.
GLS Conference in Reykjavik
Curio Ticket has been in charge of the sale of tickets and invitations to the GLS conference since 2016.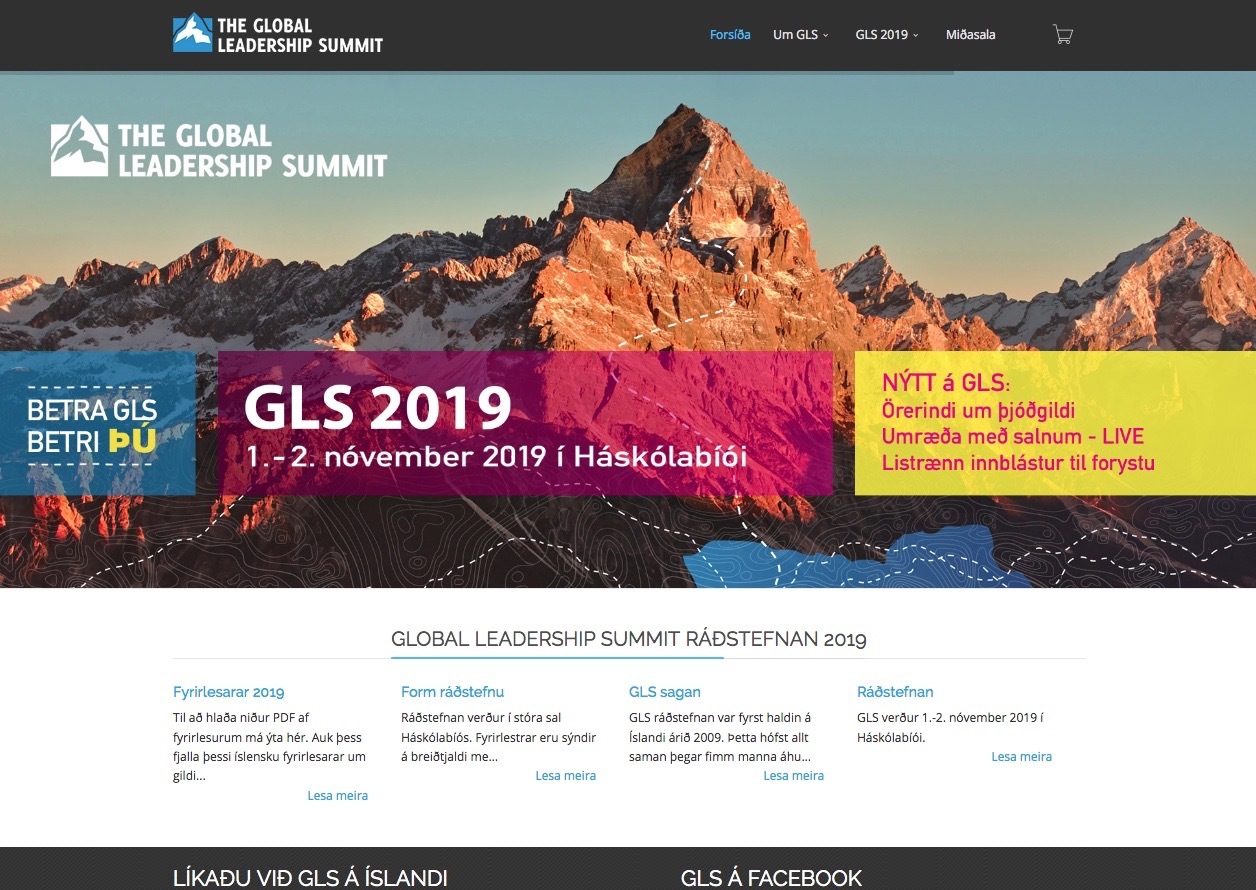 BigMarker synced to Curio Ticket
Virtual Events Solution
Connect BigMarker direct with API and let Curio Ticket take care of the online ticket sales as well as automatic registration with BigMarker.
API sync
The Curio ticket sales system can be connected to all major accounting systems that support API connection.
Virtual Events Solution
You can connect the system to BigMarker with API. Curio Ticket will handle ticket sales as well as handling automatic registration with BigMarker. While BigMarker handles the flow of your event, Curio Ticket will take care of online ticket sales.