Professional time attendance system
GPS marker when punching in and out

Stylish interface

Save images into the task manager

Custom rules for working hours

Collecting sick days

Organising holidays is easy

And many more great features
Time tracking and task management (Punch Clock) of the finest design!
Compatible with IOS and Android devices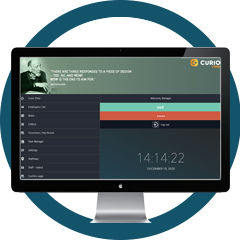 Access with browser
You can easily access the Curio Time dashboard with your browser. There will be no need to install new software on your pc or mac. One of the benefits that come with the use of the browser is that it gives you the flexibility of accessing Curio Time time punch clock even when you away from your office. You can therefore access Curio App from your laptop, mobile, or tablet. For PC and Mac users, we recommend the use of screen sizes from 11 to 32 inches in order to access the control panel of Curio Time.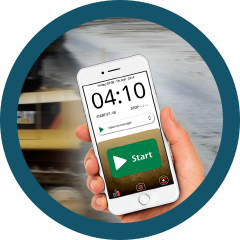 Access with mobile
Employees have the chance to clock in and out of the work on the easy and stylish Curio App. Other than clocking onto tasks, employees can also jump between multiple tasks, as many times they want over the same day. Curio App also allows users to fix timesheets if there is permission from the manager to do so. Curio App is an employee time tracking app that is available for Android and IOS devices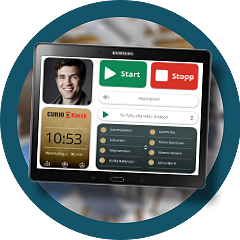 Access with iPad and Tablets
Curio Time management software is also accessible to iPads and tablets. With the Curio Kiosk application, employees can be able to perform a number of functions including jumping between projects, viewing their personal tasks, and fixing their timesheets. Curio Kiosk also has an option for the system to take a picture of an employee whenever they clock in and out of work. Curio Kiosk is available on both IOS and Android App stores.
Task Management
Tasks for your team can be created inside Curio time attendance management system. You can also add personal tasks to a certain employee. When this is done, the employee can subsequently see their shared or personal tasks on their mobile devices or Kiosk. The employees can then punch into separate tasks or between them in an easy manner.  It is also possible to collect the status of all your projects at glance fot your payroll.

Fixing the timesheet
It takes very little time to edit reports while using Curio Time. It is also super easy to jump between employee's timesheets. Managers can also allow employees to edit their timesheets either with a browser, Curio App, or Curio Kiosk. Curio Time is probably one of the best project management software on the market today.

Compatible with all Accounting Softwares
With Curio Time, it is possible to save time and task reports any time you want. It is also easy to collect hours and save reports from your employee's task list. This will be necessary for billing invoice of tasks. Curio Time management software has the capability of making both CSV and pdf files for other accounting systems. If you need accounting software that has an API option, then you can separately order its connection.
GPS time tracking for mobile
Curio Time registration system allows the employees to clock in and out with their phone after which the phone registers the location on a map. The phone's IP address is also registered. You can use the control panel to select specific employees or departments for GPS and IP time tracking.
Sick days and holidays
Curio time gives you an added advantage of keeping track of sick days, both in days and in hours. The calendar will also count holidays, leave days, and sick days. It possible to add custom text into what Curio Time can collect. Employees can request holidays from Curio App or kiosk and send direct into Curio time holiday page.
Holiday Page
Curio Time holiday page gives the manager the ability to see holiday requests that are sent from Curio App and Curio Kiosk. The manager can then edit the requests and send confirmed holidays to employees. With the Curio Time holiday page, supervisors can arrange a vacation for multiply employees in a very simple and comfortable way.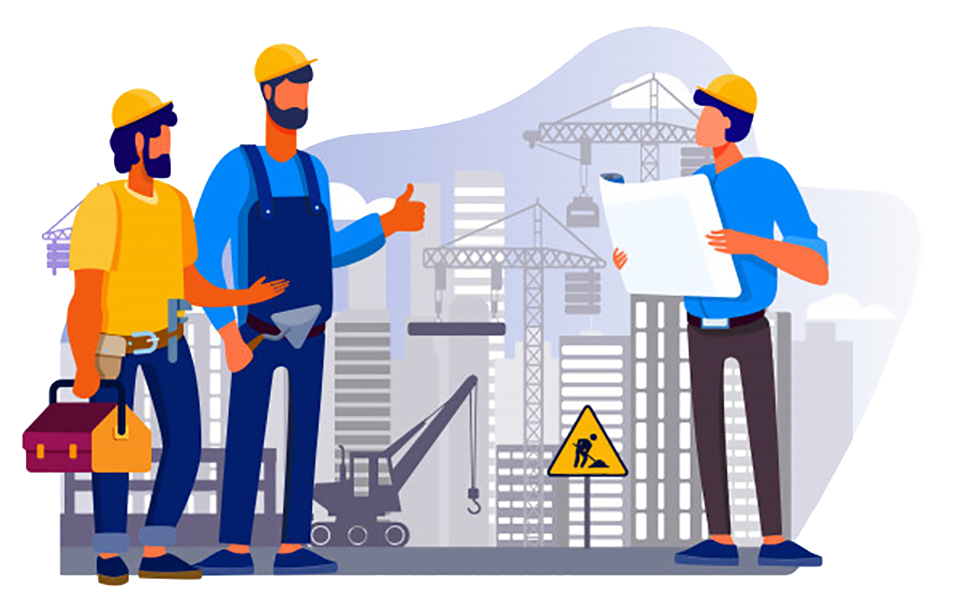 We built Curio Time with our clients to meet their needs!
Curio Time and addons was built in 6 years. Why take all that time to develop a time management software? The answer is simple- we had to listen to our customers' needs. We are talking about listening to our clients in all job categories and their employees. Since the Curio Time management system was designed using the UX method, it is a super easy software that has great design and functionalities. Curio Time thus really helps employees and their managers to get maximum productivity as they perform their work.
Salary Calculation Rules
Salary Calculation Rules
If you have employees attending working at different times or rather, who work according to a specific shift, then you can use Curio Time management software to make a custom calculation rule for your working hours. You will then save the rule to your employee. With Curio Time, you can make an unlimited amount of custom calculation rules to cover all the needs of your company.
Summary
It is possible that your employees are working in many areas during the day. With the Curio Time tracking system, you can pull together time for a specific project. Let's say you have a project assigned the number '1940'. You can then collect hours from the employees and collect the total amount of time spent working on the project '1940'. It is necessary to collect work time for employees for invoicing purposes. This is especially the case where employees are working on many projects over the month.
Steel wall brackets
Our subscribers that use Curio Kiosk have a chance of buying our pro steel wall brackets for their devices. Talking about pro steel wall brackets, it has a safety lock as well as a key to unlock it. You can use various types of tablets, both with Wi-Fi and 4G options for internet connection. We highly recommend that you do not use tablets that are smaller than 10.1" tablets or iPads.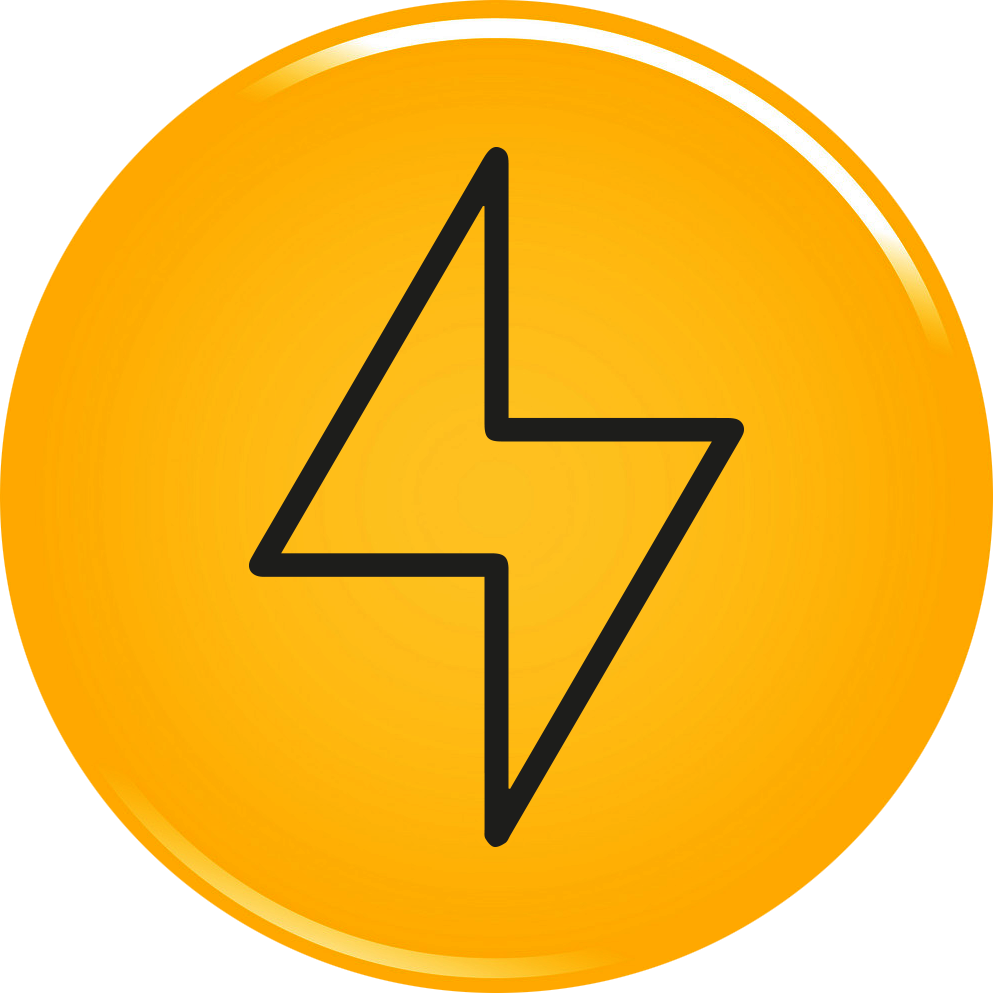 Force employee to Clock into their task with the Boost button!
In many cases, employees tend to get comfortable with old methods they have always used and thus are no longer willing to learn new methods to boost up the company's sold hours. You find employees everywhere in the world writing their sold hours once per month or use one day a week to write down their tasks. This will negatively affect the productivity of a firm as there are many hours that are likely to be lost within the course of the month. It is for this reason that we have designed the Boost button to help your company recover lost hours and Boost the companies income.
With one click on a button you can force your selected employee to clock into a task and boost their effectiveness up to 100%
YOU CAN MASTER your employees sold hours with one easy click!

Log into Curio Time control panel and enjoy our new feature and option to force selected employee to clock into their everyday tasks. Using this feature will help you claim employees lost hours and give your employees a chance to boost their worked hours over the day.
No lost hours!
Curio App takes your productivity to a whole new level and stops loosing your sold hours. You should try the new Boost button and experience up to 100% effectiveness from employees that previously used to loose a lot of time every month.
If you are looking for an great online time punch clock, then you should sign up for 14 days FREE trial.

Boost button behaviour
Before a selected employee is able to CLOCK IN to their working day, Curio App asks them to select a task. The behaviour of the system when clocking in is mainly in the form of a message on the screen- "Please select a task and then press START button" Moreover, the employee can't clock in to work unless they click on a task from Curio Time task manager.
Quotes
Curio Time gives you a chance to inspire your employees when they are clocking into work by allowing them to see one motivational quote before they start working. Reading something inspiring at the beginning of the day is thought to increase a positive attitude which plays an important role in increasing positivity and subsequently, the performance of the employee that day. However, the quote feature is optional and can be set to be OFF in settings.
GPS Map
Curio Time allows GPS time tracking. This means that you will see a GPS Map showing the location of the employees whenever they clock in. Clicking on the GPS icon shows the name of the employee and their location when they clocked in to work.
Company´s logo
It is possible to implement your company's logo and add a background to your main page using Curio Time. For Curio App, your company's logo can be implemented in the menu while in Curio Kiosk, the logo can be implemented both in the menu and on the main page.
Service and Backup
You need not worry about the loss of your company's data since we run a daily backup of your account and time registration. Curio Time is a cloud-based time tracking software that has a simple, stylish interface. Curio Time updates are free and will be automatically inserted into the user's account and users devices.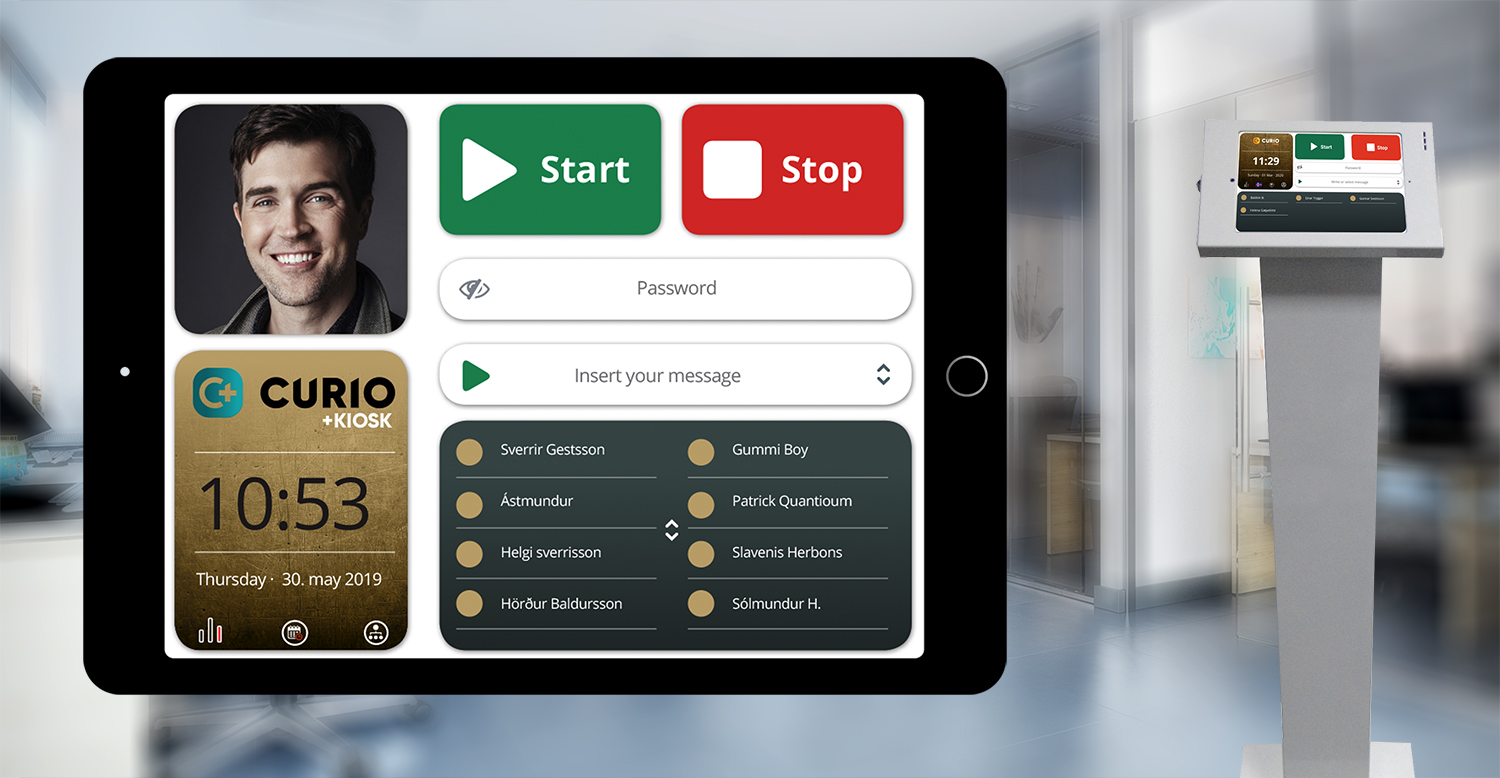 We are introducing the Curio Kiosk application for multiple users to use in the same workplace environment. The Kiosk app has the capabilities of saving employee's images when they clock in and out of work and many more great features that your employees will love. Curio Kiosk has an option to sync to Curio Time and Curio Office.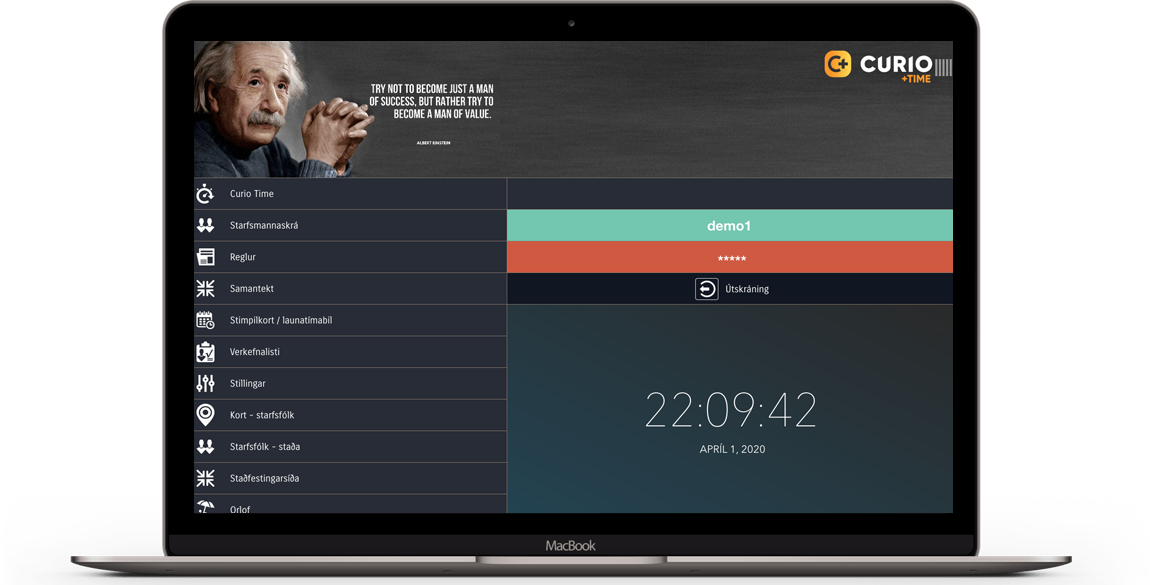 "A brief review of our development"
Curio Time was developed in a different approach from that of other comparable programs. Most programs in the market today were constructed with a lot of emphasis on the accounting aspects. Therefore, aspects of use-friendliness to employees were largely ignored in such programs.

For instance, by using Curio Time, employees can change time reports (if they have permission), acquire their files, and get time reports sent into their email in the form of pdf. All interface has been simplified in Curio Time. In fact, the interface is constructed taking into account the needs of those that lack accounting studies. An accountant can therefore acquire data and files and subsequently convey them to their system. Curio Time is an easy punch clock system with a fun and elegant interface and addons.