Efficiency made easy with Curio Time
GPS marker when punching in and out

Stylish interface

Save images into the task manager

Custom rules for working hours

Collecting sick days

Organising holidays is easy

And many more great features
Experience the most modern and intuitive GPS time tracking and task management system synced of the finest design. Available for both iOS and Android devices. Curio Time is designed to make your life easier and more organized.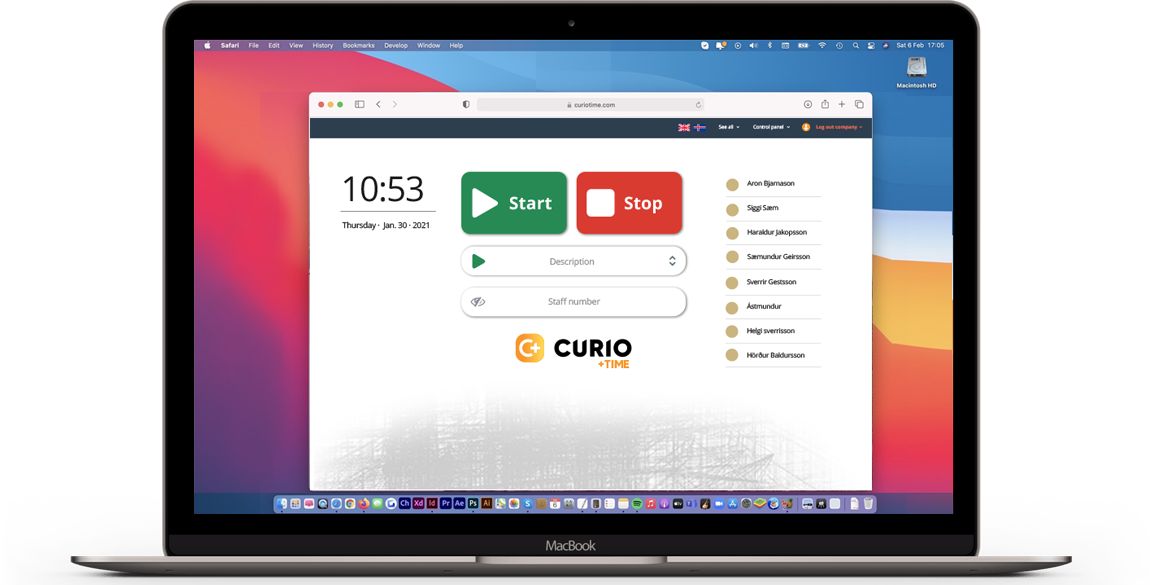 Access with browser
Easily access the Curio Time dashboard by opening a web browser, no additional software is needed. The convenience of using a web browser allows you to clock in and out even when you are away from the office, using a laptop, mobile device, or tablet. This makes it easy for managers and other team members to track time and manage workforce attendance effectively.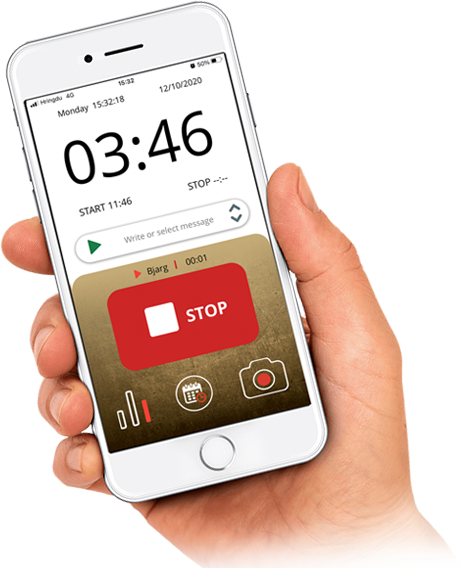 Access with mobile
Employees have the opportunity to track their work time using the convenient and stylish Curio App. In addition to clocking in and out for tasks, employees can also switch between multiple tasks as often as desired within the same day. If given permission by their manager, employees can also make changes to their timesheets using the Curio App. This employee time tracking app is available for Android and iOS devices.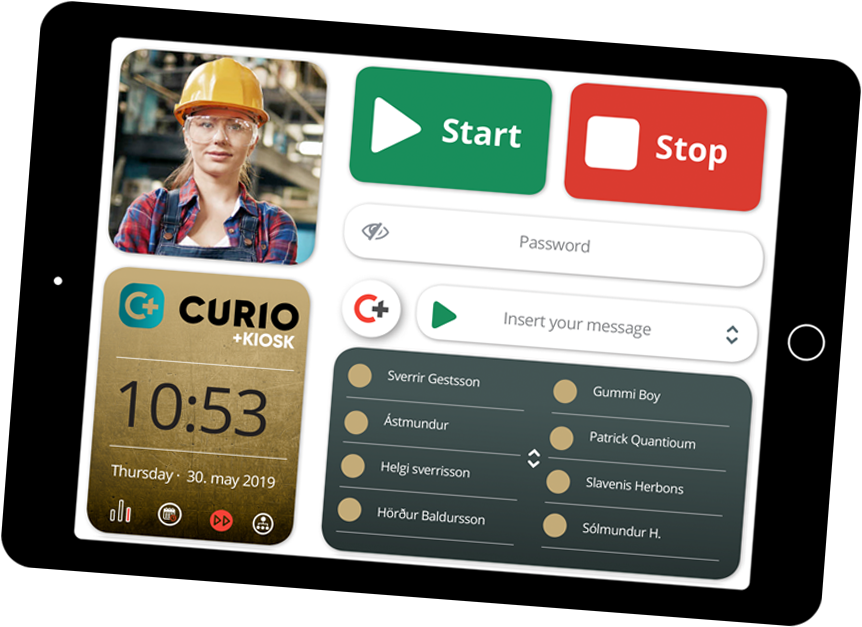 Access with iPad and Tablets
The Curio Time management software is compatible with iPads and tablets. Through the Curio Kiosk application, employees can perform a range of functions, including switching between projects, viewing their individual tasks, and modifying their timesheets. The Curio Kiosk also offers the option to capture a photograph of the employee when they clock in and out of work. The Curio Kiosk is available on both the iOS and Android app stores.
Task Management
Tasks for your team can be created within the Curio time attendance management system. You can also assign personal tasks to specific employees. When this is done, the employee will be able to view their shared or personal tasks on their mobile devices or kiosk. The employees can then easily punch in and out of individual tasks or switch between them. Additionally, you can quickly view the status of all your projects for payroll purposes.

Fixing the timesheet
Editing reports using Curio Time is efficient and straightforward. The platform also allows easy navigation between employee timesheets. Managers have the option to grant employees the ability to edit their timesheets through a web browser, the Curio App, or the Curio Kiosk. Overall, Curio Time is a highly regarded project management software.

Compatible with all Accounting Softwares
With Curio Time, it is possible to save time and task reports any time you want. It is also easy to collect hours and save reports from your employee's task list. This will be necessary for billing invoice of tasks. Curio Time management software has the capability of making both CSV and pdf files for other accounting systems. If you need accounting software that has an API option, then you can separately order its connection.
GPS time tracking for mobile
Our Curio Time registration system makes it easy for employees to clock in and out with their phone, which automatically records their location on a map and logs their IP address. You can use the control panel to enable GPS and IP tracking for specific employees or departments, giving you greater visibility and control over attendance and productivity.
Sick days and holidays
With Curio Time, you have the added benefit of tracking sick days, both in days and hours. The calendar also automatically counts holidays, leave days, and sick days. You can also customize the text that Curio Time collects. All these great features makes it easy to keep track of time off and ensure that your team has the necessary coverage.
Holiday Page
The holiday page in Curio Time gives managers the ability to view holiday requests sent from the Curio app or kiosk. They can then edit and confirm these requests, and send the approved holidays to employees. This feature makes it easy for supervisors to arrange vacations for multiple employees in a streamlined and convenient manner.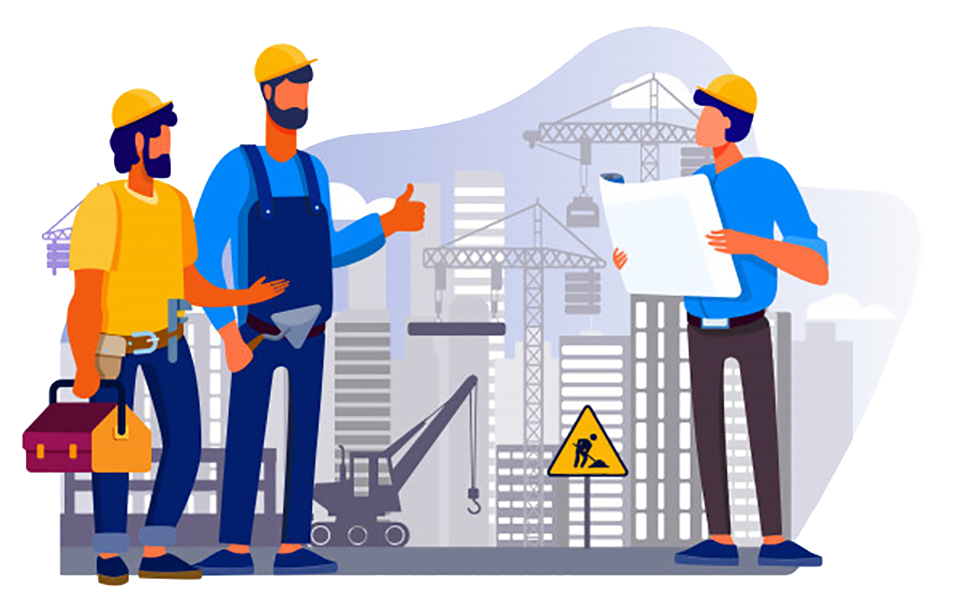 We designed Curio Time in collaboration with our clients to ensure that it meets their specific needs and requirements
It took us six years to develop Curio Time and its add-ons because we wanted to make sure that it met the needs of all of our clients, including employees in a variety of job categories. By using the UX method, we were able to create a user-friendly software with excellent design and functionality that helps both employees and their managers achieve maximum productivity in their work. We believe that the time and effort we put into developing Curio Time was well worth it, as it has become a valuable tool for improving time management and efficiency.
Salary Calculation Rules
The salary calculation rules in Curio Time allow you to customize the way you calculate working hours for employees who work different shifts or have varying schedules. You can create an unlimited number of custom rules to suit the needs of your company, and save them to the employee's profile for easy reference. This feature makes it easy to accurately track and compensate your team for their time and effort.
Summary
If your employees are working on multiple projects or in different locations throughout the day, the Curio Time tracking system allows you to compile the time spent on a specific project. For example, you can collect the hours worked on project '1940' from your employees and see the total amount of time dedicated to that project. This is especially useful for invoicing purposes, as it helps you accurately track and bill for employee time spent on various projects over the course of a month.
Steel wall brackets
Our subscribers that use Curio Kiosk have a chance of buying our pro steel wall brackets for their devices. Talking about pro steel wall brackets, it has a safety lock as well as a key to unlock it. You can use various types of tablets, both with Wi-Fi and 4G options for internet connection. We highly recommend that you do not use tablets that are smaller than 10.1" tablets or iPads.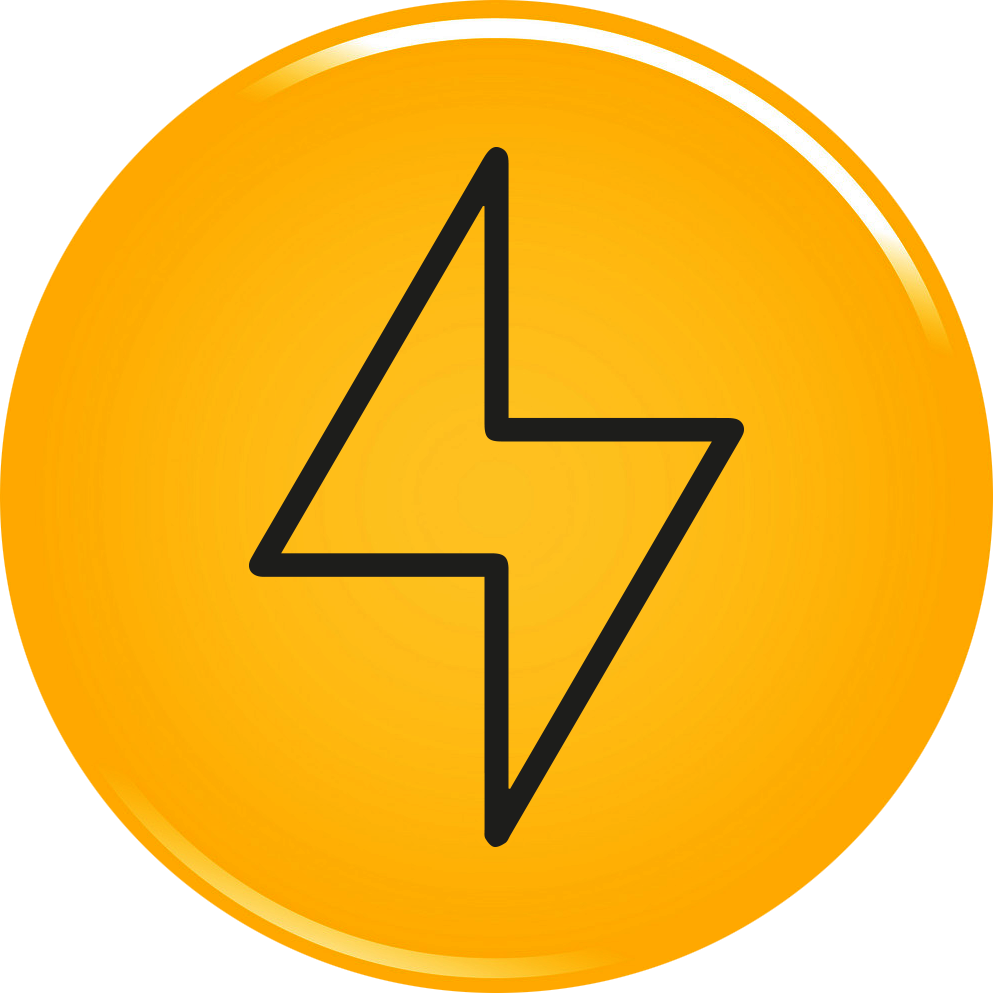 Use the Boost button to require employees to clock in to their tasks
It is not uncommon for employees to resist new methods of tracking billable hours, as they may be accustomed to their old habits such as only recording hours once a month or dedicating a specific day of the week to document their tasks. This can result in lost hours and decreased productivity. To combat this issue, we implemented the Boost button in Curio Time, to assist your company in recovering lost hours and increasing revenue. By promoting the use of this feature among employees, your team's efficiency and effectiveness can be significantly improved.
The Boost button
The Boost button in the Curio Time control panel makes sure that employees start working on a task before they begin their workday. The app will ask them to pick a task from a list, and they won't be able to start working until they pick one. This helps to make sure that writing down the task is being done efficiently."
No lost hours!
Curio App takes your productivity to a whole new level and stops loosing your sold hours. You should try the new Boost button and experience up to 100% effectiveness from employees that previously used to loose a lot of time every month.
If you are looking for an great online time punch clock, then you should sign up for 14 days FREE trial.

Boost button behaviour
Before a selected employee is able to CLOCK IN to their working day, Curio App asks them to select a task. The behaviour of the system when clocking in is mainly in the form of a message on the screen- "Please select a task and then press START button" Moreover, the employee can't clock in to work unless they click on a task from Curio Time task manager.
Quotes
Curio Time gives you a chance to inspire your employees when they are clocking into work by allowing them to see one motivational quote before they start working. Reading something inspiring at the beginning of the day is thought to increase a positive attitude which plays an important role in increasing positivity and subsequently, the performance of the employee that day. However, the quote feature is optional and can be set to be OFF in settings.
GPS Map
Curio Time offers GPS-based time tracking, allowing you to effortlessly monitor employee attendance by viewing their location on a map as they clock in. By clicking on the GPS icon, you can access the name of the employee and their exact location at the time of clocking in, providing you with valuable insights into the attendance of your workforce
Company´s logo
With Curio Time, you can personalize the main page by adding your company's logo and a custom background image. The Curio App also allows you to incorporate your company's logo within the menu, and in Curio Kiosk, your company logo can be added to both the menu and main page. This allows companies to create a more familiar and personalized environment for their employees when they come to work and complete their daily tasks
Service and Backup
Curio Time makes sure that your company's data is safe. We do daily backups to make sure nothing is lost. Also, it is a cloud-based service, so you don't have to worry about installing software or updates. Plus, all updates are free and automatically installed, ensuring that you have the most recent version and that your data is secure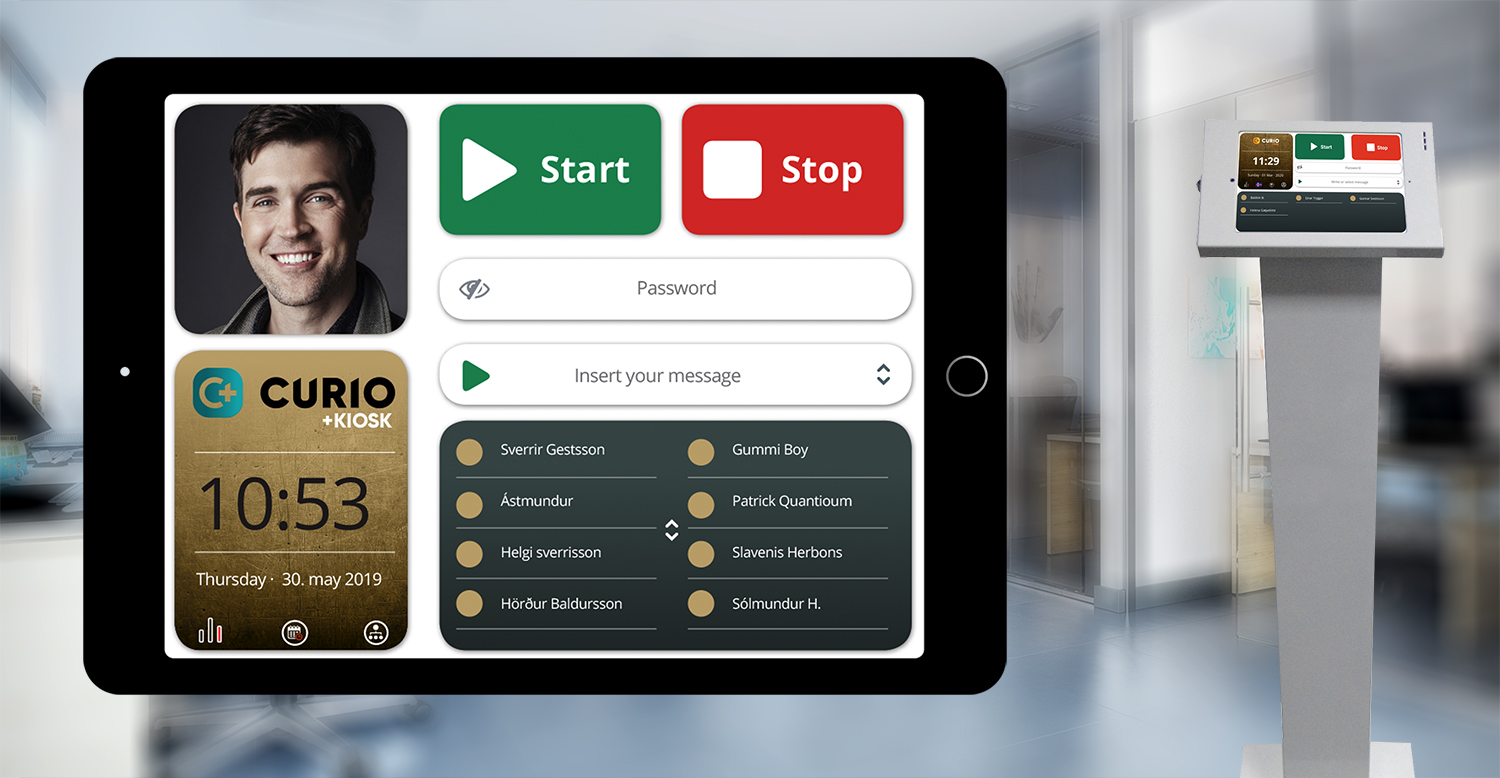 We are excited to unveil the Curio Kiosk application, an intuitive and user-friendly platform that allows multiple employees to seamlessly clock in and out of work within a shared workspace environment. The Kiosk app boasts various advanced features such as capturing employee images upon clocking in and out, providing a convenient and efficient experience for your employees. Additionally, the Curio Kiosk seamlessly integrates with the Curio Time and Curio App for enhanced functionality and streamlined workflow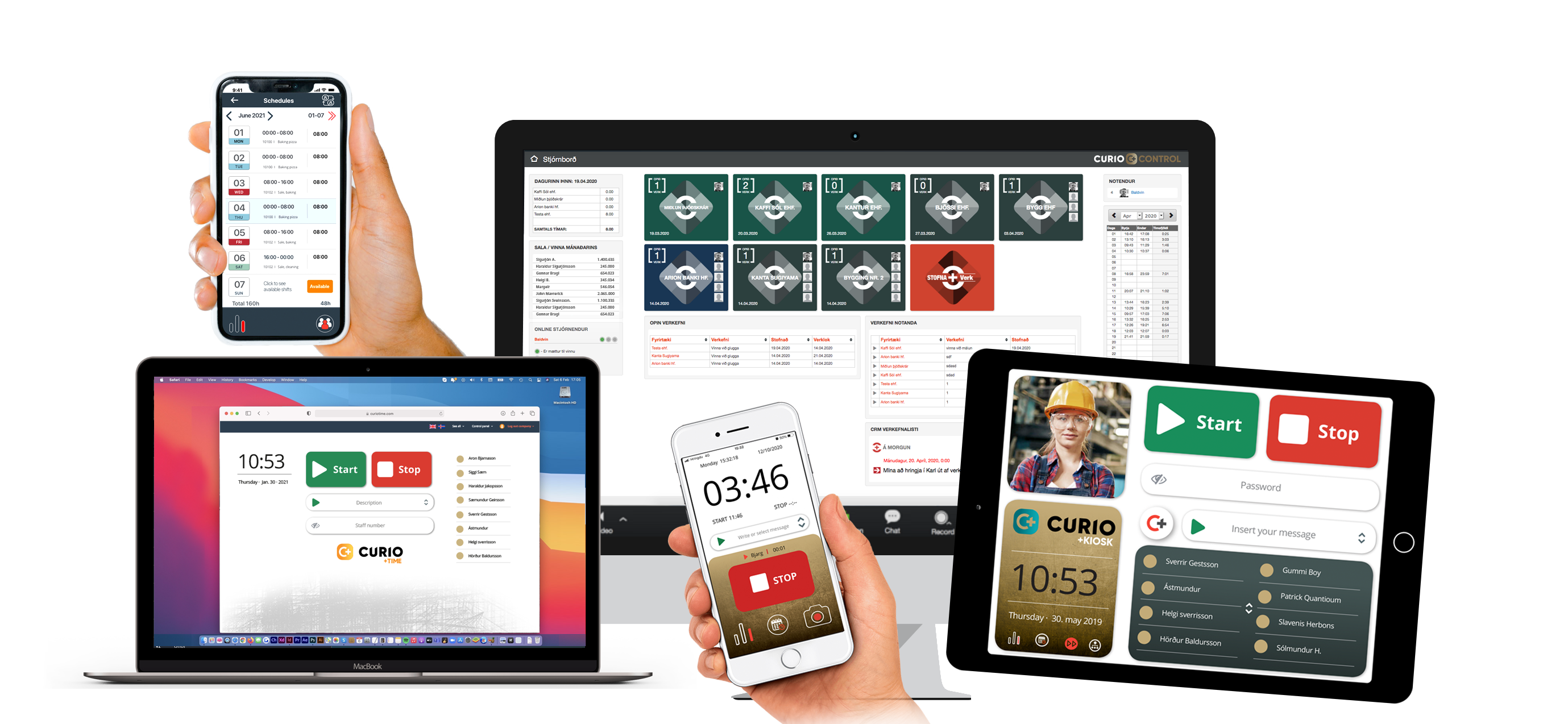 "A brief review of our development"
Curio Time is a user-friendly time tracking system that makes it easy for employees to track their time and for managers to keep track of it. It's simple to use, and it includes features such as the ability for employees to change their time reports, access their files, and receive time reports via email. Also accountants can easily access data and files from the system, making it more efficient for companies
Frequently Asked Questions
How does the 30 days free trial work ?
When signing up for a 30-day free trial with Curio Time, there are no commitments required. There is no need for a credit card, contract, or signature. At the end of your trial period, you have the option to activate your account by entering your credit card information or by subscribing via PayPal. If you decide not to continue using Curio Time, your account and files will be deleted 15 days after the end of your trial.
Is full support included in my free trial?
Can Employees Clock In with the Kiosk and Clock Out with the Mobile App?
Do you have other questions?